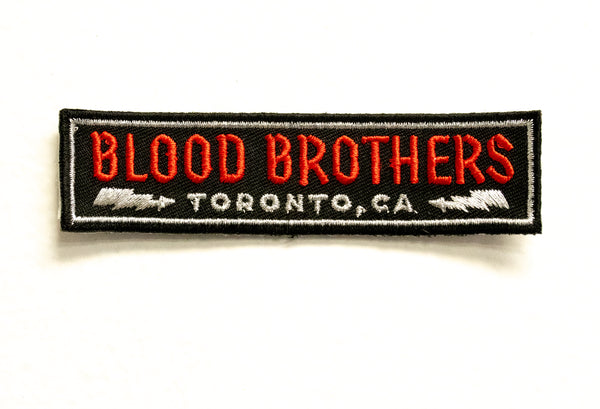 BLOOD BROTHERS ROCKER PATCH
4" x 1" embroidered logo patch with silver and red thread on black.
Iron or sew on! Your call.
Impress everyone with your mad fashion sense and/or cover a hole in some cherished apparel - the sky is the limit, as long is the sky likes patches.
Luckily for us, it does.