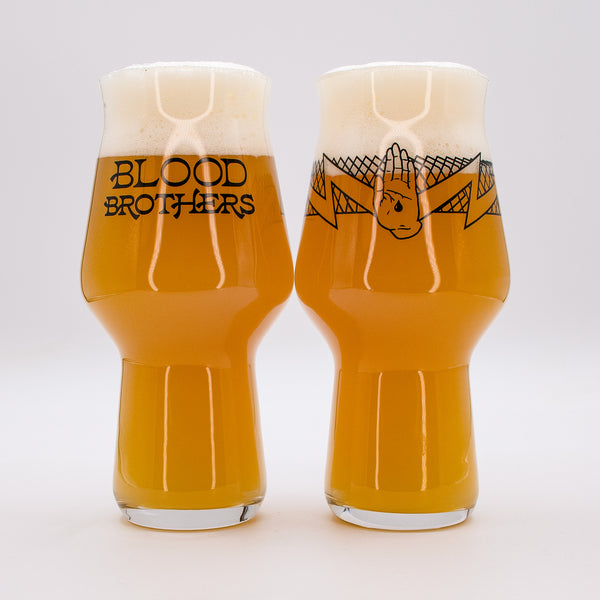 RASTAL CRAFT MASTER GLASS LIGHTNING LOGO
This 16oz beer glass is uniquely molded and designed specifically with craft beer in mind, with a chimney shaped upper bowl for aroma concentration and a fine, thin rim for a great mouthfeel.
Full wrap printing with the Blood Brothers Brewing hand and logo.

Made by Rastal.