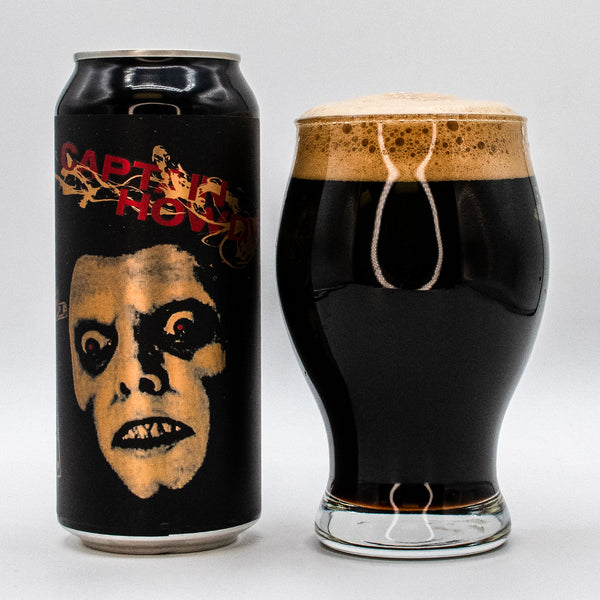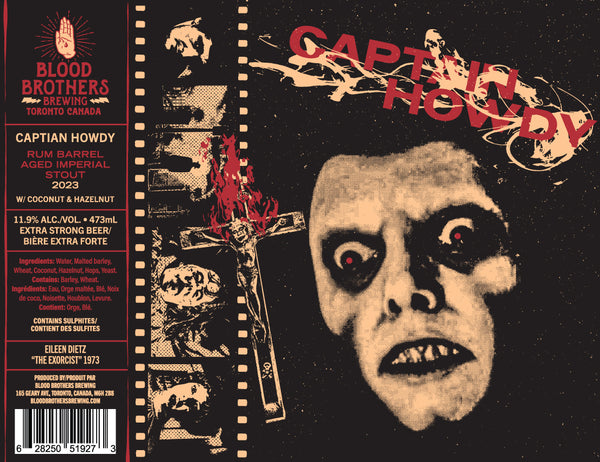 CAPTAIN HOWDY (2023) • 473 ML TALL CAN
Rum Barrel-Aged Imperial Stout w/ Coconut & Hazelnut • 11.9% ABV

Our offering from our barrel room (and our line of classic cinema villains of yore), Captain Howdy possesses beguiling aromas of coconut and hazelnut along with oodles of layers of chocolate, fudge and vanilla, all rounded out with a perfectly balanced sweetness. This is the first year using rum barrels with this recipe, which adds a touch of dried fruit and spice, like an an Old Testament chocolate bar. Demonically good, this stout.