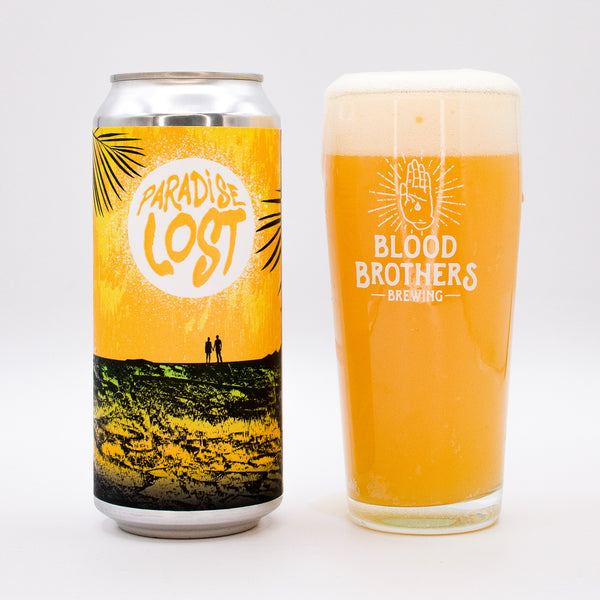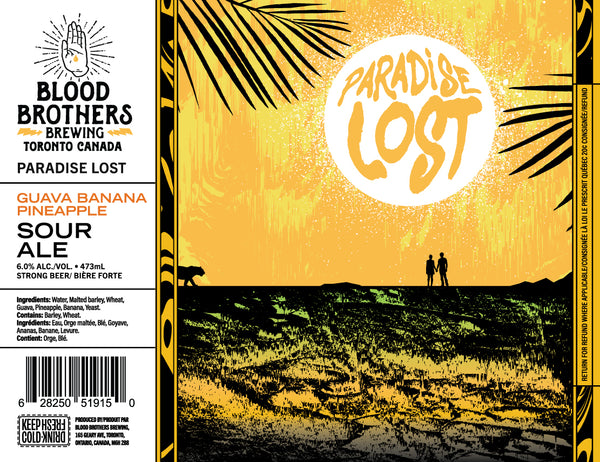 PARADISE LOST - GUAVA, BANANA & PINEAPPLE - 473 ML TALL CAN
Sour Ale w/ Guava, Banana & Pineapple - 6% ABV

Like a tropical fruit drink that you used to get in juice boxes. Like taking a fruit vacation to South America. Like everything that's good, right and tasty about this world. This glorious brew is a perfectly balanced sour with loads of all three fruits present and lands medium sweet with a perfect kiss of tangy wonder.